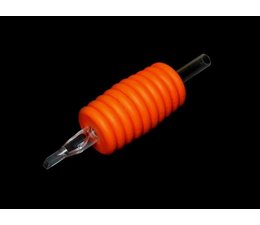 UNISTAR
UNISTAR silicone FL tubes 30mm
UNISTAR™ - disposable high quality silicone tattoo tubes with grip made of silicone, which is softer than rubber, and reduces vibration of the machine.Each tube has precisely made transparent tip, which improve your work comfort.
Unistar™ is known for super precise tubes made of plastic material of high density and silicon grips.
It is another step forward in the interests of the quality of our products and your comfort.
UNISTAR™ - disposable high quality silicone tattoo tubes

grip is made of silicone, which is softer than rubber, and reduces vibration of the machine

each tube has precisely made transparent tip, which improve your work comfort

sterile tattoo tubes packed by 20pcs, in blisters
No specifications found